Capri Beauty College Proudly Supports
Crisis Center for South Suburbia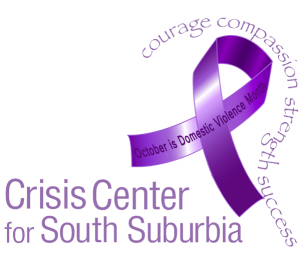 Toys for Tots
As an official donations site, Capri Beauty College collects new toys for children in the Chicago land area.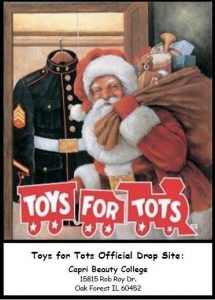 The Susan G. Komen Breast Cancer Foundation
Every year Capri Beauty College supports this worthy cause by joining together and generating funds to raise awareness and find a cure for breast cancer. During Lee National Denim Day, the generous donations raised by Capri faculty, staff, students and clients, ranked Capri Oak Forest Beauty College in the top 1,500 companies out of 29,000 participants.
Together We Cope
Together We Cope serves families in 27 communities of Chicago's south suburbs, bridging the gap in a number of ways to help them return to self-sufficiency. Providing free haircuts to children in the Together We Cope network is one of the ways Capri Beauty College supports this worthy organization.
St. Baldrick's
Shaving the way to conquer kids' cancer. Be brave...go bald.
Capri Student Design Team volunteer their time and talent, clippers in hand, and shave the heads of local police, fireman, their families and friends to raise money for this worthy cause.