Recent Graduate Earnings and Employment Survey (RGEES)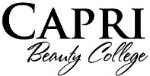 Opens Jan. 31, 2017
Alumni Eligibility: Graduates from Capri Oak Forest Beauty College (main campus) and branch campus in New Lenox, IL. who graduated between July 1, 2010 and June 30, 2012 and received Federal Direct Student Loans during these award years will be contacted to participate in the survey.
Survey Incentive: An eligible graduate will receive one $15.00 Amazon Gift Card for completing the survey. Card will be emailed or an alternate method preferred by the participant.
Survey Objective: To determine continuing eligibility for federal financial aid, institutions like Capri will be issued a "Debt-to-Earnings Ratio" by the U.S. Department of Education based upon a calculation of our graduates' earnings. By participating in this survey, you will be helping Capri find a truer measure of our graduates' earnings than the rating we were previously issued.
The RGEES will ask you about your earnings in an effort to calculate the average earnings of students who graduated from Capri. This information will be used only in the recalculation of Capri's Debt-to-Earnings Ratio and never for any other purpose. Your individual survey responses will never be shared with any other department. There will be no cost to you if you choose to participate in the RGEES.