Since 1960, Capri Beauty College has been shaping hair and minds for exciting and successful careers in the cosmetology industry. As a Pivot Point Legacy School, we offer a world class education right in your hometown. Take a look at the Capri difference curriculum, accreditation and licensing
Cosmetology Education at its Finest
Cosmetology learning just got better. You will be learning from A Designer's Approach, an educational program designed to provide you with the skills you need to enter the beauty industry successfully. This comprehensive system will help you to see, think, create and adapt as a hair designer
On-Line Digital Support
Your education is supported through an innovative online learning environment called Learn About Beauty (LAB) designed specifically for the beauty industry — the only one of its kind! This is not just another cookie-cutter learning management system, like so many others. This robust, multi-faceted system approaches learning through four key dimensions — educational content, customization, communication and gamification — will help you get the best beauty education there is out there today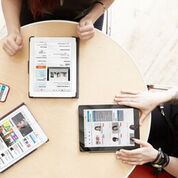 Accreditation
Capri Beauty College is accredited by the National Accrediting Commission of Career Arts and Sciences (NACCAS), which is recognized by the U.S. Commission of Education as the National Accrediting Agency for private cosmetology schools. NACCAS is an autonomous, independent accrediting commission constituted as a nonprofit Delaware corporation, with its main office located in Alexandria, Virginia. The Commission's origins date back to 1969, when two accrediting agencies in the field merged to form the Cosmetology Accrediting Commission (CAC). CAC changed its name to "NACCAS" in 1981. NACCAS is recognized by the U.S. Department of Education as a national agency for the institutional accreditation of postsecondary schools and departments of cosmetology arts and sciences, including specialized schools. It presently accredits approximately 1,300 institutions that serve over 120,000 students. These schools offer over thirty(30) courses and programs of study that fall under NACCAS' scope of accreditation.

State Licensing
Capri Beauty College is licensed by the Illinois Department of Financial and Professional Regulationas a post secondary institution.
Capri is a multi award winning College including Best of Chicago Southland and Southwest Choice Winner. The College is associated with Chicago Cosmetologists, the Illinois Association of Cosmetology Schools, American Association of Cosmetology Schools, Illinois Cosmetology Association and the National Cosmetology Association.
Procedures for Viewing Documents
To view Accreditation or State Licensing documents, please contact Tricia Seil, Vice President, at the following email address: tricia@capri.edu. In the memo section type: Appointment to View Documents. In the body of the letter identify which documents you would like to view, your name, address and contact information. Appointments will be arranged within 5 business days.
Campus Locations
Capri Beauty College has two suburban campus locations to serve all of your cosmetology career needs. (See maps on our contact page.)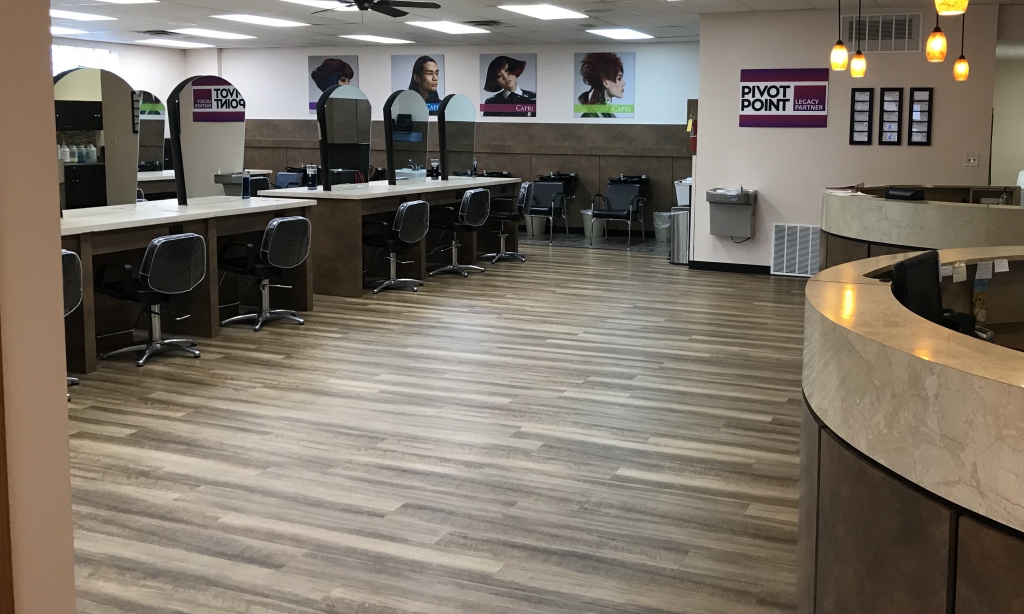 Oak Forest
The Main Campus located in Oak Forest, IL was completely remodeled in January 2018 with new floors, clinic stations and classroom styling stations. The campus can be reached via Route 6 (159th Street) and is 9 blocks east of Harlem Avenue at 15815 Rob Roy Drive.
The campus consists of two buildings, totaling 10,000 square feet complete with cosmetology classrooms, practice rooms, offices, a full customer clinic, facial and pedicure spa rooms, a private party room, lunchrooms and convenient on-site parking.
---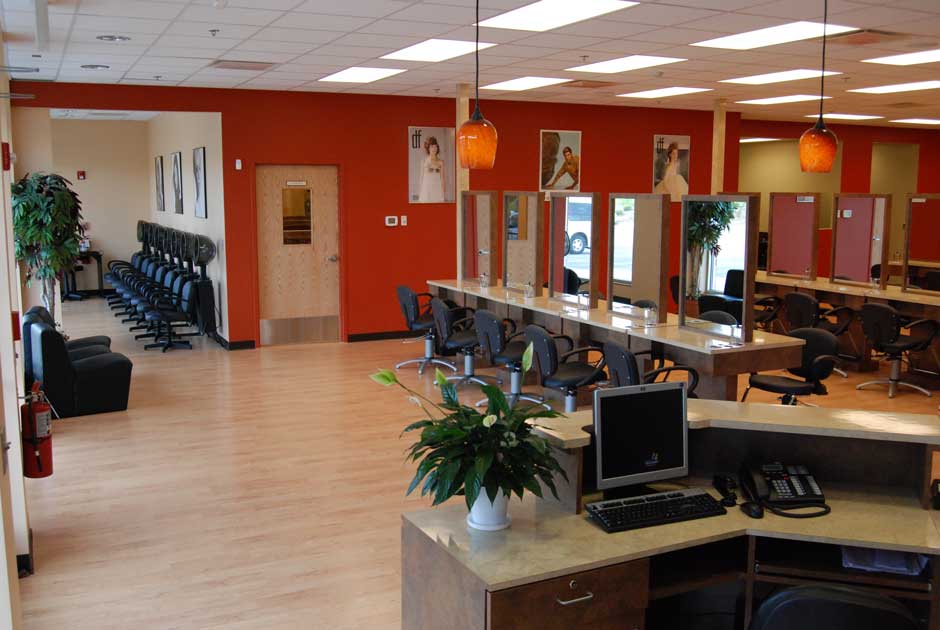 New Lenox
The Branch Campus located in New Lenox, IL consists of two floors of expansive Cosmetology classrooms, practice rooms, office suites, a full customer clinic, facial room, lunchroom, courtyard break areas and parking for more than 100 cars.
The New Lenox campus features 6,900 square feet of newly constructed development at Atrium Point, which is approximately 1 mile east of I-80 and minutes from I-355 extension. Capri Beauty College's newest campus serves about 90,000 residents from the villages of New Lenox, Frankfort, Lockport, Joliet, Manhattan, Tinley Park and Mokena, Orland Park, Homer Glen as well as large unincorporated areas.
Outcome Rates
On November 30, 2016 Capri Beauty College calculated the following rates for the National Accrediting Commission of Career Arts and Sciences' annual report.  Capri Graduates continue to exceed accreditation requirements.
Graduation Rate: 76% Placement Rate 77% License Rate: 98%