Oak Forest: 15815 Rob Roy Dr.
708-687-3020
New Lenox: 1938 E. Lincoln Hwy.
815-485-3020
Request Information We'll help you learn about the admission process, provide tuition information, and get answers to any questions you have along the way.
Since 1960 Capri Beauty College has educated individuals for exciting and successful careers in the cosmetology industry. As a Pivot Point Member School, we offer a world class education right in your hometown. Take a look at the Capri difference curriculum, accreditation and licensing
Learn from a Designer's Approach®
Campus Locations
Capri Beauty College has two Chicagoland campus locations to serve all of your cosmetology career needs. (See maps on our contact page.)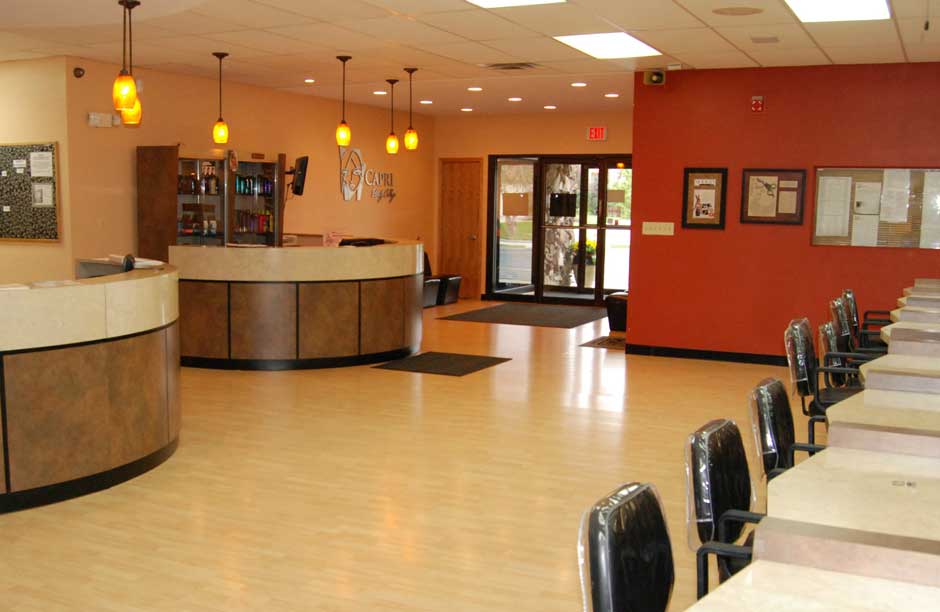 Oak Forest
Capri Oak Forest Beauty College has been proudly serving Chicago's south side for over 54 years.
The Capri Oak Forest Beauty College is located in the far south suburb of Oak Forest and can be reached via Route 6 (159th Street) and is 9 blocks east of Harlem Avenue at 15815 Rob Roy Drive. The College is accessible to suburbs such as Tinley Park, Orland Park, Palos Park, Oak Lawn, Frankfort, Homer Glen, Lockport, Mokena, Joliet, Alsip, Crestwood, Flossmoor and Chicago Heights.
Capri Beauty College, Oak Forest
15815 Rob Roy Drive (map)
Oak Forest IL 60452
Phone: 708-687-3020
Admissions: 708-687-3020 x10
E-Mail: contact@capri.edu
The campus consists of two buildings, totaling 10,000 square feet complete with cosmetology classrooms, practice rooms, offices, a full customer clinic, facial and pedicure spa rooms, a private party room, lunchrooms and convenient on-site parking.
---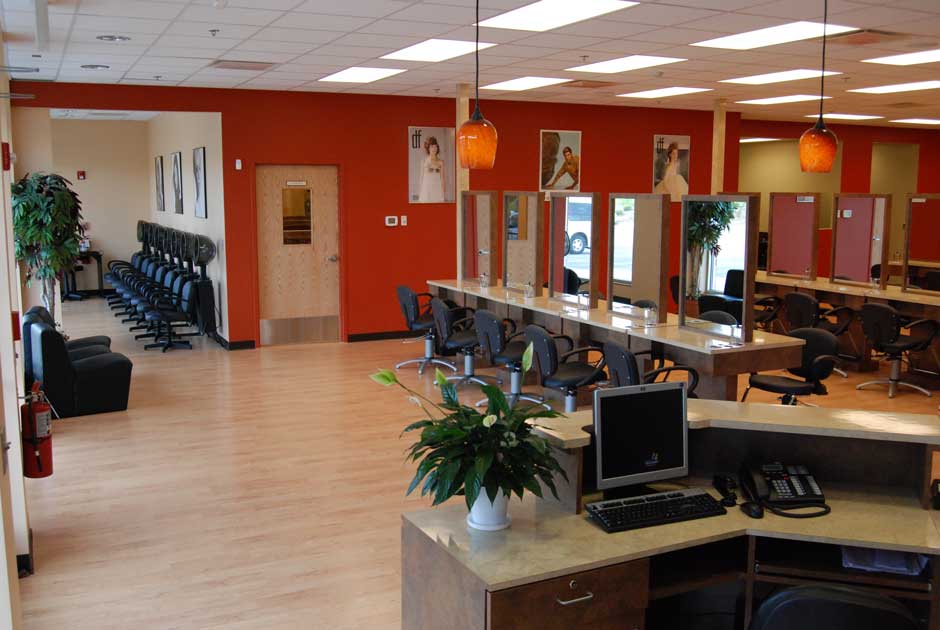 New Lenox
Capri New Lenox Beauty College consists of two floors of expansive Cosmetology classrooms, practice rooms, office suites, a full customer clinic, facial room, lunchroom, courtyard break areas and parking for more than 100 cars.
The New Lenox campus features 6,900 square feet of newly constructed development at Atrium Point, which is approximately 1 mile east of I-80 and minutes from I-355 extension. Capri Beauty College's newest campus will serve about 90,000 residents from the villages of New Lenox, Frankfort, Joliet, Manhattan, and Mokena as well as large unincorporated areas.
Capri Beauty College, New Lenox
Atrium Point
1938 East Lincoln Highway (map)
New Lenox IL 60451
Phone: 815-485-3020
Admissions: 815-485-3020 x210
E-Mail: contact@capri.edu