Client Services
Capri Beauty College offers a wide variety of hair, skin and nail services for women, men and children that are performed in our supervised student salon and spa.
SERVICE MENU: View and Print Here.
June In-House Special 50% Off Cuts for Men and Boys. No coupon necessary. Appointment suggested.
Terms and Conditions
We love walk-ins but cannot always service a client due to class schedules or shift changes (Oak Forest campus 5:00-6:00 p.m.) and therefore recommend an appointment.
Service, where listed on coupons or specials indicates One Service off our Price Menu.
All clinic services performed by supervised students.
Capri Beauty College is a learning facility. Refunds are not available on service, however a licensed faculty member will work with each client to correct or satisfy service issues.
Gift certificates, packages and special services available.
Capri Beauty College offers a 20% discount to senior citizens 65 years or older with I.D. every Tuesday, Wednesday and Thursday.
Student of the Month Retail discounts when offered are for in-stock retail only (while supplies last). No raincheck available.
Capri Beauty College reserves the right to refuse service.
Coupon/Special Disclaimer
Unless otherwise specified on coupon or special, discounts and savings offered by Capri Beauty College may be used once, per person, per day and may not be duplicated or photocopied. Coupons that are electronically distributed may be printed only once. Coupon must be presented in person at time of payment, surrendered, may not be combined with any other offer, have no cash value and are limited to either in-stock retail or availability of students for service. Capri does not accepting manufacturer's coupons or competitor's coupons. For sanitary purposes, retail products are non-refundable.
Oak Forest
Stop by or call Capri Oak Forest Beauty College at 708-687-3020 to book an appointment or inquire on current specials.
Service Hours
Various Services have Cut Off Times. Call for Details.
| Day | Hours |
| --- | --- |
| Monday | Closed |
| Tuesday | 9:00 a.m. – 9:00 p.m. |
| Wednesday | 9:00 a.m. – 9:00 p.m. |
| Thursday | 9:00 a.m. – 9:00 p.m. |
| Friday | 9:00 a.m. – 9:00 p.m. |
| Saturday | 8:30 a.m. – 4:30 p.m. |
| Sunday | Closed |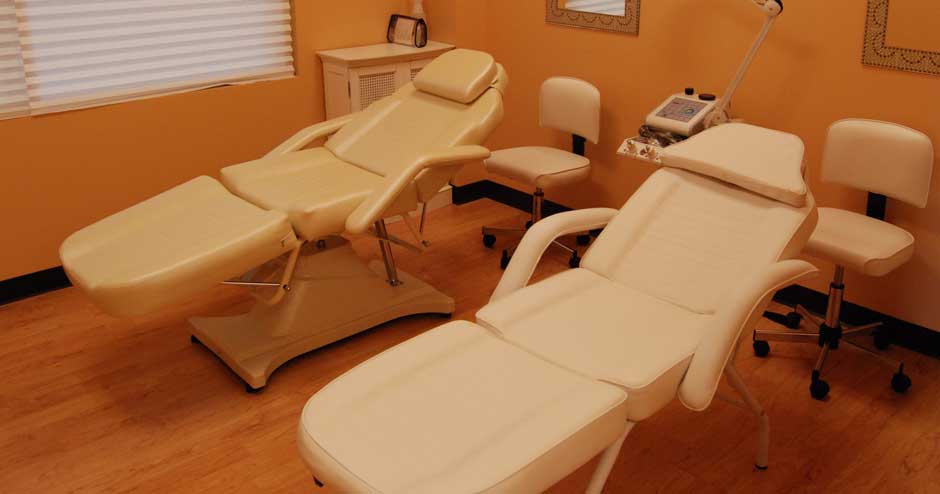 New Lenox
Stop by or call Capri New Lenox Beauty College at 815-485-3020 x 1 to book an appointment or inquire on current specials.
Service Hours
| Day | Hours |
| --- | --- |
| Monday | Closed |
| Tuesday | 9:00 a.m. – 4:30 p.m. |
| Wednesday | 9:00 a.m. – 4:30 p.m. |
| Thursday | 12:30 p.m. – 8:00 p.m. |
| Friday | 9:00 a.m. – 4:30 p.m. |
| Saturday | 8:30 a.m. – 4:00 p.m. |
| Sunday | Closed |