Welcome to Capri's Salon Link page!
Employment is part of Capri's three-fold Mission Statement; we are dedicated to preparing our graduates for entry level positions in the beauty industry. It is the Mission of the College to bridge a harmonious relationship between student and salon for entry-level employment opportunities. If you are a student searching for employment, we encourage you to contact any one of our Career Service Advisers. Salon's seeking interns or stylists have several options including Guest Artist visits, posting help wanted announcements and in-salon visits from our Field Coordinator.
Career Service Advisers
Allison VanDerMolen - Career Service Coordinator: 708-687-3020
Brittany Harris - Career Service Coodinator: 815-485-3020
2022-2023 Advisory Board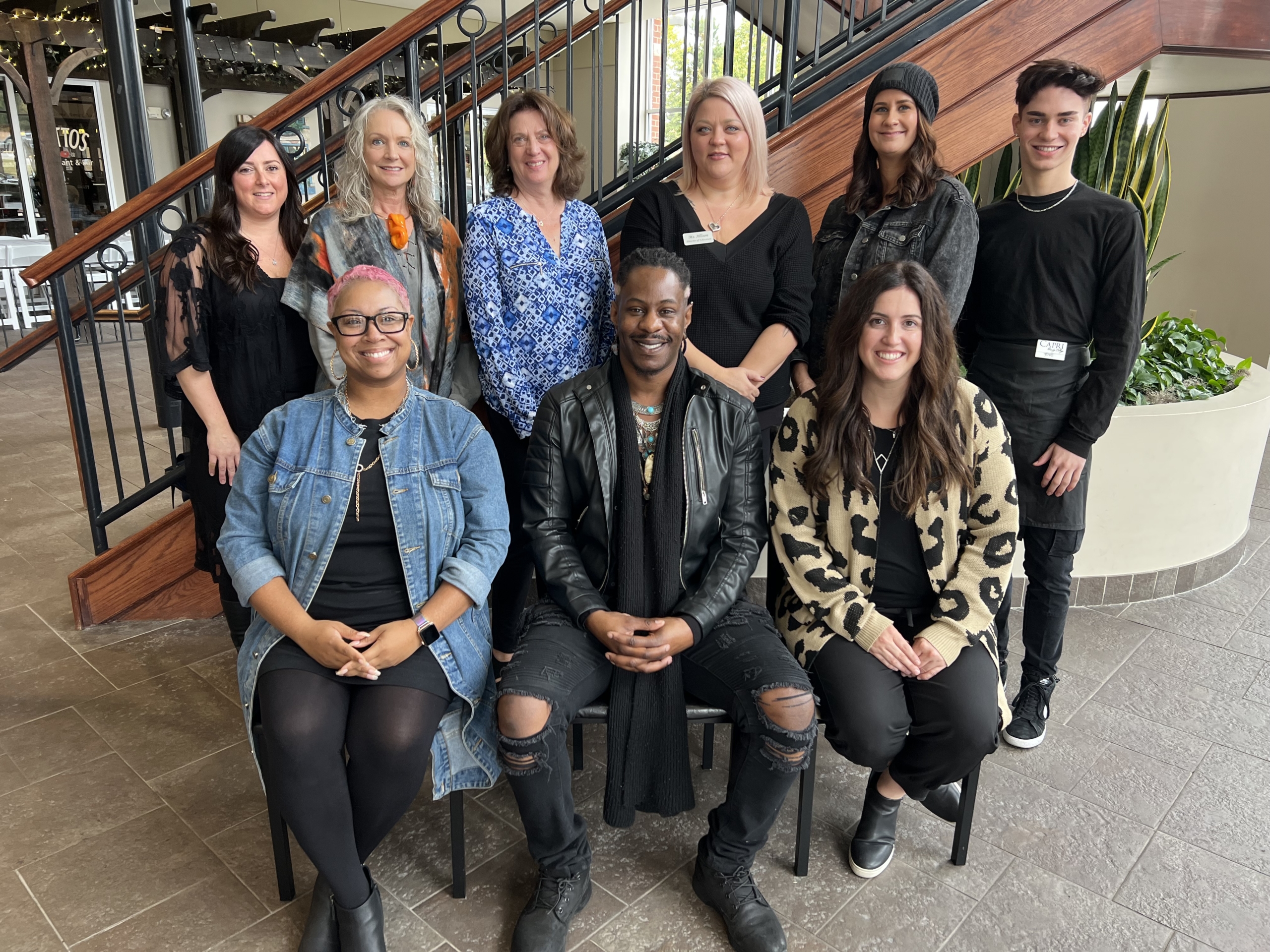 Meet Capri's 2022 Advisory Board: L to R Standing: Brittany Fraley - Program Mgr. at Capri, Kelly Carta - Salon Consultant for Salon Centric, Sandy Prohammer - Franchise Owner of 7 Great Clips, Allison VanDerMolen - Dir. Education at Capri, Michelle - Stylist at Lisa Thomas Salon, Eric Engberg - Grad. Level Capri Student. Seated: Candace Pettis - Stylist & Grad. Level Capri Student Teacher, Matthew Reggs - Stylist - Asha Salon, Mandi Hynes - Salon Mgr. Lisa Thomas Salon, Sofie Corso - Stylist Planet Color (not pictured).
2019-2020 Advisory Board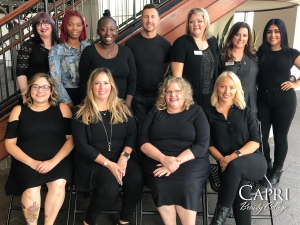 2018-2019 Advisory Board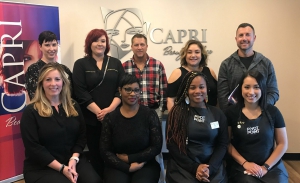 2017-2018 Advisory Board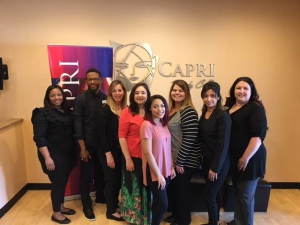 Register as a Salon Guest Artist
Maybe you are looking to share your passion for the beauty industry with our students or need that perfect stylist to apply for a position in your salon. Registering as a Salon Guest Artist puts you in direct contact with our Program Manager who will gladly schedule your on campus visit with our students. Choose from a simple "Meet and Greet" to discuss the benefits of working in your Salon, or a classroom "Salon Demonstration" for a more educational approach.
Post your Help Wanted at Capri Beauty College
Capri graduates are in high demand! If you have a career opportunity in the beauty industry, or are looking for a student intern, we are happy to publish your information for FREE and release directly to current students and graduates.