Cosmetology Program
Basic Cosmetology Course Curriculum
CIP Code: 12.0401
| | |
| --- | --- |
| | hours |
| Basic Training | 150 |
| Practical Chemical Application / Hair Treatment | 500 |
| Hair Styling / Hair Dressing | 475 |
| Shop Management, Sanitation and Interpersonal Relations | 200 |
| Esthetics | 85 |
| Related Electives | 35 |
| Nail Technology | 55 |
| Total | 1,500 |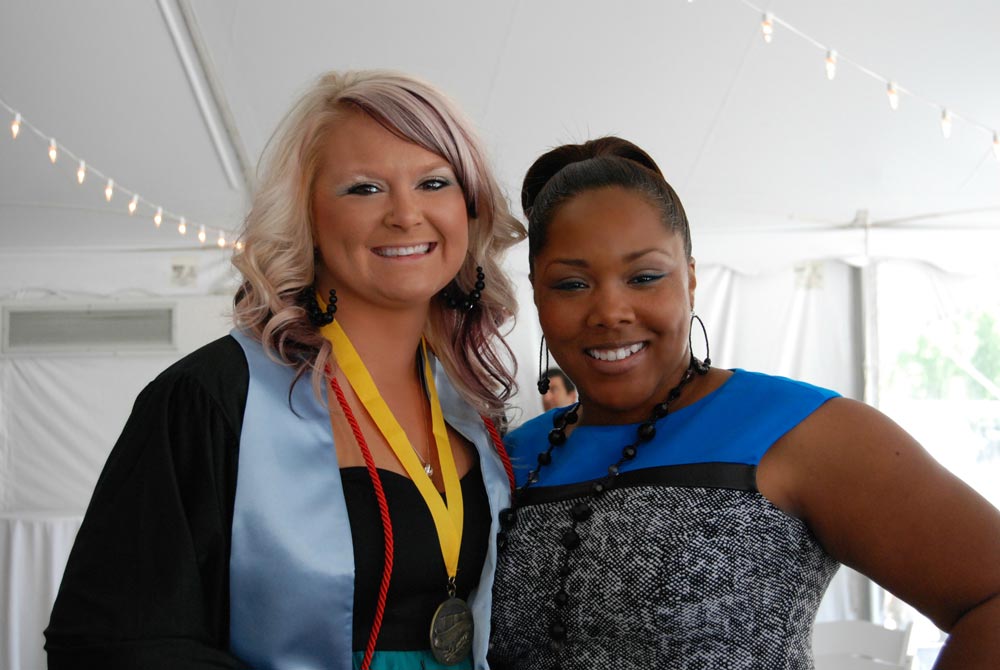 Undergraduate Certificate Program at Oak Forest
50 Weeks - 1500 Hours
Class Schedule
Full Time: Tuesday thru Friday 9:00am - 5:00pm
30 hours per week for 50 weeks / 12 months on-time completion statistics.
Part-Time: Tuesday thru Friday 6:00pm - 9:00pm
and Saturday 8:30am - 4:30pm
19.5 hours per week for 77 weeks.
Start Dates
October 6, 2015 Part Time
October 20, 2015 Full Time
November 17, 2015 Part Time
Nov. 24, 2015 Full Time
January 12, 2016 Full Time & Part Time
Undergraduate Certificate Program at New Lenox
43 Weeks - 1500 Hours
Class Schedule
At Capri New Lenox we are offering a fast track program. Students attend classes 35 hours per week and typically require ten months to complete their coursework.
9:00 a.m. – 4:30 p.m. Tuesday, Wednesday, Friday
12:30 a.m. – 8:00 p.m. Thursday
8:30 a.m. – 4:00 p.m. Saturday
Start Dates
September 22, 2015
October 27, 2015
December 1, 2015
January 12, 2016
Cosmetology Graduation Requirements
A student will be considered a candidate for graduation when the following requirements have been met:
Complete required clock hours.
Pay monies due school unless satisfactory payments are arranged.
Pass two semi-final and one final exam with a minimum score of 75%.
Complete progress sheets with minimum score of 75%.
Overall GPA 75%
Level 4 clinic requirement.
specialized Certificates have additional requirements.
Clinic Service Requirements
Becoming a professional cosmetologist requires customer service. The development of a clientele and the sale of retail products are required of all students enrolled in the basic cosmetology program. Capri Beauty College students will be educated in the art of selling service and products and are expected to establish a client base from existing school clients as well as family and friends. On occasion, students are required to provide a model for class credit and/or competition.
Cosmetology State Board Examination
Upon completion of the above requirements, and payment of all monies due the school, Capri Beauty College will release an official transcript to the student. Students may file at continentaltesting.net State Board Exam Fees are paid by the student (approximately $181.00). Licensing exam must be passed with a minimum score of 75%. License must be renewed every two years with 14 hours of continued education. Capri Beauty College does not guarantee successful passing of Illinois State Board Examinaiton.
Net Price Calculator
Cosmetology Net Price Calculator for New Lenox.
Cosmetology Net Price Calculator for Oak Forest.
Students Right to Know
View a complete listing of Capri Beauty College disclosures, including helpful websites and click & print document files.
Gainful Employment