Curriculum, Accreditation and Licensing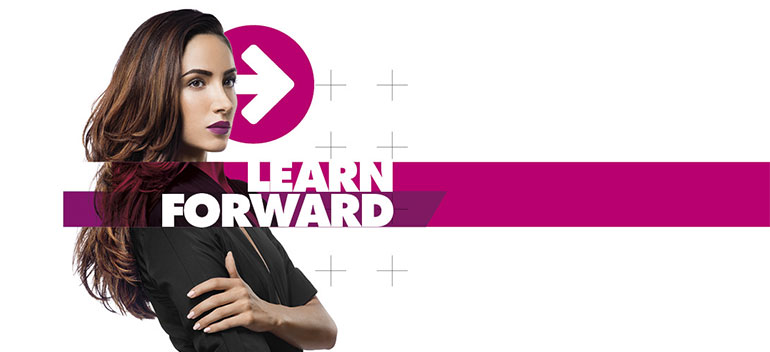 When it comes to your education, we recommend you make sure the College you choose is a quality, accredited, licensed institution. These are reliable indicators of a College's integrity and commitment to providing quality education. Capri Beauty College is proud to offer Pivot Point curriculum, national accreditation and state licensing.
Pivot Point is the World Leader in Hair and Beauty Education with locations in 80 countries. It annually provides hair design training to 50,000–75,000 people worldwide. Capri Beauty College has been a Pivot Point member school since 1986 and deemed a Legacy Partner in 2018.

With a global network of millions of designers, Pivot Point is the only hair and beauty education curriculum that offers:
Education in 13 languages in more than 80 countries
The largest network of schools in North America
Over 50 years of experience educating hair designers
Advanced education to support a lifetime of learning
Wherever you go, whatever you want to do, a Pivot Point education opens many doors and follows you throughout your career.
See why a Pivot Point education is right for you:

Online Learning
Pivot Point learning is now available at Capri Beauty College offering 24/7 online support! If you're committed to success, now you can access exceptional education anytime, anywhere:
eBooks
Interactive glossaries
Full-length, real-time video modules
Quizzes and chapter tests
Presentations
Downloadable learning and study tools
Daily performance tracking
Whether you're looking to pursue a career within the beauty industry or want to "become beautified", with Pivot Point online learning you'll be learning from one of the best educational systems in the industry.
Accreditation
Capri Beauty College is accredited by the National Accrediting Commission of Career Arts and Sciences (NACCAS). The National Accrediting Commission of Career Arts & Sciences is recognized by the United States Department of Education as a national accrediting agency for post-secondary schools and programs of cosmetology arts and sciences, Electrology, and massage.

State Licensing
Capri Beauty College maintains an Illinois State License issued by the Illinois Department of Financial and Professional Regulation which recognizes Capri School of Beauty Culture, Inc. (D/B/A Capri Beauty College) as a Cosmetology School.
Awards and Associations
Capri Beauty College is a multi award winning College including Best of Chicago Southland and Southwest Choice Winner. The College is associated with Chicago Cosmetologists, the Illinois Association of Cosmetology Schools, American Association of Cosmetology Schools, Illinois Cosmetology Association and the National Cosmetology Association.
Procedures for Viewing Documents
To view Accreditation or State Licensing documents, please contact Tricia Seil, Vice President, at the following email address: tricia@capri.edu. In the memo section type: Appointment to View Documents. In the body of the letter identify which documents you would like to view, your name, address and contact information. Appointments will be arranged within 5 business days.